Having Falls? Check Your Footwear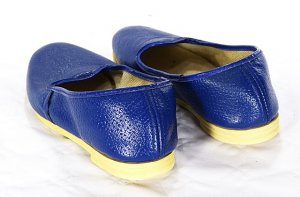 Something I read about a lot is elderly folk having falls. The subject often covers where, when and how BUT did you know that frequently, the fall can be due to sloppy footwear!  Always make sure that footwear is secure by a lace-up or Velcro strap.
Wearing old slippers? A soft indoor shoe can be better.
Look after your feet – they are keeping you mobile, keeping you healthy. If you have a problem with your feet, seek advice from a HCPC registered podiatrist/chiropodist.